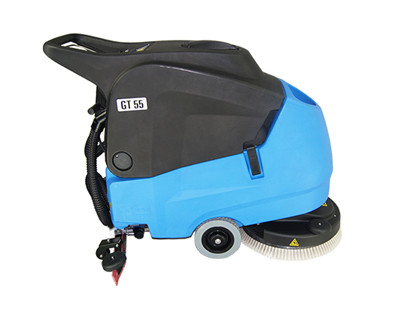 | | |
| --- | --- |
| Product Name: | Gadlee GT55 walk-behind scrubber dryer |
| Category: | Hand-pushing type scrubber |
Product Detail:
The new GT55 walk-behind scrubber dryer is ideal for contractcleaners, hospitals, schools, supermarkets, shops, sports centers, restaurants,hotels and production floors. The GT55 offers more of everything that isimportant for floor cleaning efficiency, with new ECO mode systemand super silent design allowing daytime cleaning everywhere.
- ECO Mode system, Up to 5 workinghours.
- Low noise design make the machinesuitable for daytime cleaning
- Battery and Cable versionsavailable on request.
- Powerful traction system, Variable speed bothforward and reverse (BT50 version)
- Equipwith water sensor ensure maximum protection for brush and vacuum system
- Easy access to tank and batteries for cleaning and service and no tool needed for scrub deck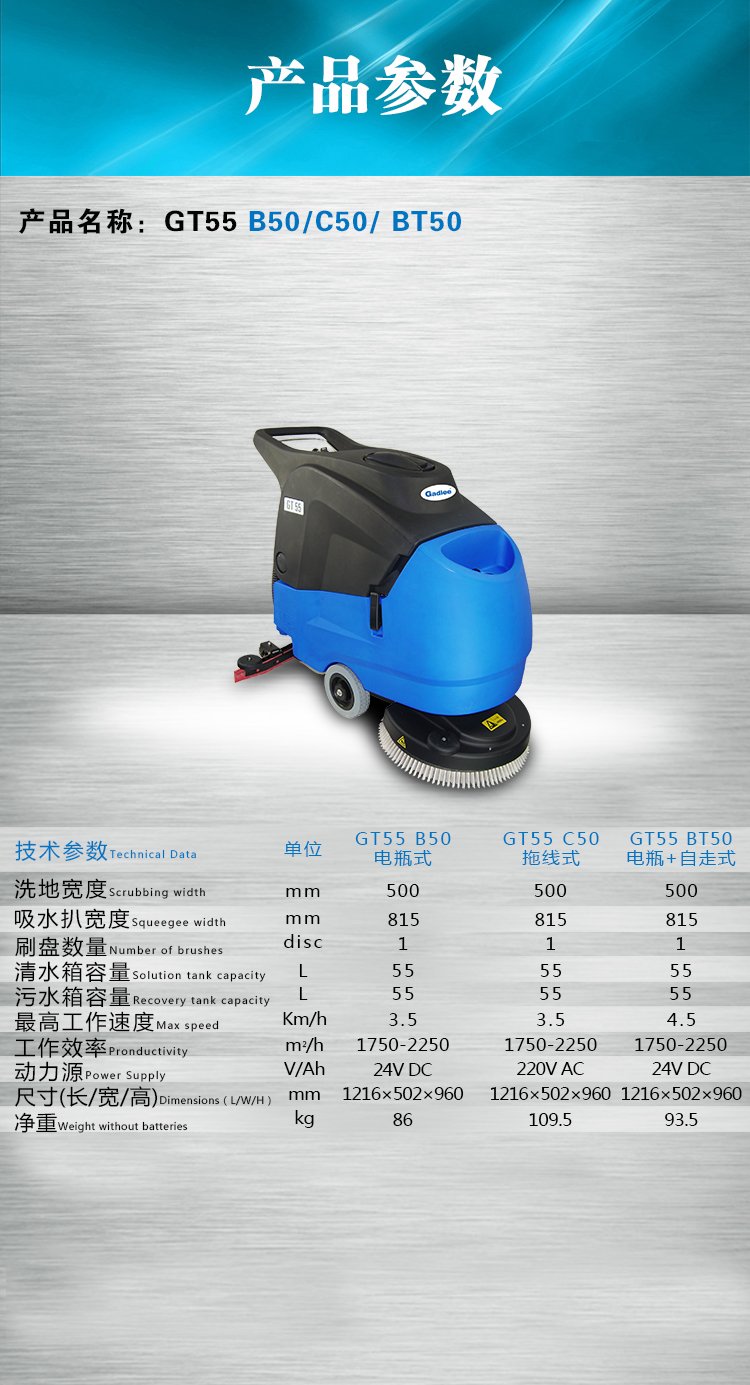 Gadlee Green Cleaning Equipment Corporation
Country/Region:
Established:
Main Products:Gadlee GT Mini Walk Behind Scrubber Dryer;Gadlee GT50 Walk Behind Scrubber Dryer;Gadlee GT55 Walk Behind Scrubber Dryer;Gadlee GT551 Walk Behind Scrubber Dryer