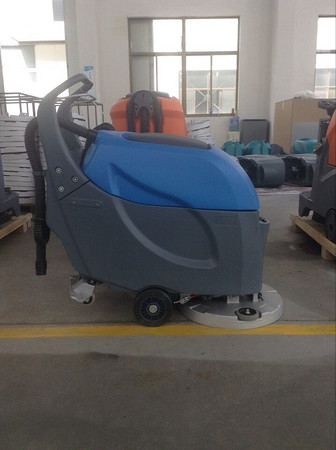 | | |
| --- | --- |
| Product Name: | hot selling battery powered hand push/walk behind /hand hold automatic floor scrubber |
| Brand: | Farily |
| Category: | Hand-pushing type scrubber |
Product Detail:
battery powered hand push/walk behind /hand hold automatic floor scrubber
Features:
1. Centralized panel control which is flexible;
2. Adjustable blade, good water absorption effect, convenient disassembly;
3. Big water tank setting 50/55L, more efficient working;
4. The water tank using engineering plastic material, sturdy and durable;
5. Automatically adjustable operating handle, more comfortable operation;
6. Large storage of battery, batteries of various specifications can be placed;
7. Design of automatic loading and unloading brushing plate which is convenient for use;
8. Brushing plate with metal gear drive, with more power;
9. Imported Italy AMETEK vacuum motor with stronger suction power;
10. Imported water absorption strip with better water absorption effect;
11. The leading low-noise technology is used in schools, offices, hospitals, hotels, etc.
12. Power display function, accumulate working time, convenient for after-sales service;
13. Cleaning width of FL50 is changed to 500mm on the basis of FL45, the water absorption degree is increased to 780mm. The efficiency of brushing plate and the motor power of the brush and the overall working efficiency has been significantly improved.
battery powered hand push/walk behind /hand hold automatic floor scrubber
Advantage:
1. The most economical and the fastest cleaning equipments which can create huge economic benefits.
2. Silence design, especially suitable for hospitals and other places.
3. One charge can support five and a half hours continuous work.
4. The smallest turning diameter, so it can work in narrow areas and corners.
  battery powered hand push/walk behind /hand hold automatic floor scrubber
Application:
It is applicable to supermarkets, warehouses, hospitals, sports centers, airports, parking lots, the food industry and other large-area places which have high requirements for cleaning.
  battery powered hand push/walk behind /hand hold automatic floor scrubber
Technical data:
| | | |
| --- | --- | --- |
| modle | FL-50B | FL50D |
| Brush diameter(mm) | 508 | 508 |
| Brush motor(V/W) | 24/550 | 24/550 |
| Brush rpm | 166 | 166 |
| Brush pressure(kg) | 30 | 30 |
| Suction motor(V/W) | 24/550 | 24/550 |
| Suction vacuum(mbr) | 61 | 61 |
| drive motor |   | 24/120 |
| Squeegee width | 850 | 850 |
| Working width | 508 | 508 |
| Solution tank | 50 | 50 |
| Recovery tank | 50 | 50 |
| Forward speed(km/h) | 4 | 4 |
| Supply/traction(v) | 24 semi aut./24 aut | 24 semi aut./24 aut |
| Gradeability(%) | 10 | 10 |
| Batteries (no.) (v) | 12(2) | 12(2) |
| Batteries weight (kg) | 60 | 60 |
| Battery compartment dimensions (L*H*W) (mm) | 353*250*333 | 353*250*333 |
| Working capacity (up to sq.m/h) | 1500/2000 | 1500/2000 |
| Electromagnetic compatibility (Emission standard) | EN 61000-6-1,2,3,4 | EN 61000-6-1,2,3,4 |
| Machine weight (without battery) (kg) | 76 | 76 |
| Machine dimensions (L*H*W) (mm) | 1180*1030*590 | 1180*1030*590 |
Accessories:
Our company and certifaction:
Certification: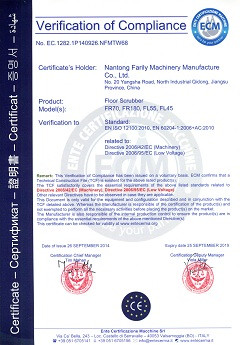 packing &shipping: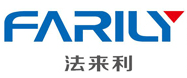 Nantong Farily Machinery Manufacture Co.,Ltd
Country/Region:
Established:
Main Products:floor scrubber, floor sweeper