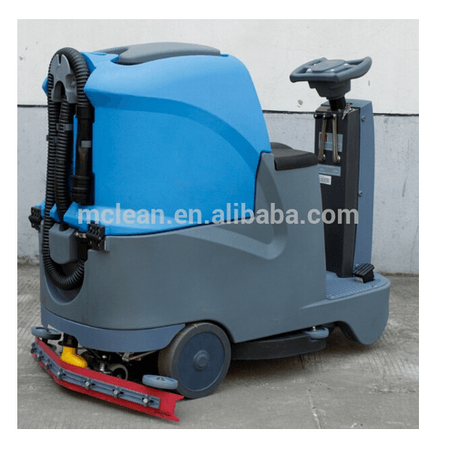 | | |
| --- | --- |
| Product Name: | RD560 ride on floor scrubber industrial floor washing machine |
| Category: | Ride-on scrubber |
Product Detail:
1) The brush head and the squeegee are raised and lowed by using two metal levels. 
 2)Tool box can be used for storing daily tools;
 3)Two water filling device: the large one—filling the solution tank quickly; the small one—it is very convenient if water      source is far way;
4) A water level in the solution tank, it's convenient to observe the water level;
5)Filter: prevent the water into the vacuum motor, easy to change and replace, no dirty infiltration.
6)Recovery tank easy to be cleaned, the vacuum head is silent,guaranteeing a very low acoustic pressure level and allowing performing in highly noise – sensitive environments such as offices, nursing homes and hospitals, without disturbing the environment or the people who live in it;
7)Very easy to install or remove the squeegee. Automatic squeegee uncoupling when accidentally impacted, in this way, the scrubber can pass through and protect the squeegee;
8)CURTIS Power meter;
9)Italy Controller;
10)AMETEK  vaccum motor with excellent performance,long lifetime;
11)CHILWEE lead-acid maintenace-free battery(6V 200Ah),can be used in high/low temperature environment;
12)Multi-function intelligent charger can be used in different voltage system: 100V, 110V, 120V, 220V, 230V, 240V included;
13)Malish (USA) brush. The brush wire is made of polyamides, flexible, hard-wearing, good rebound resilience;
      Malish (USA) pad driver. The pad holder is designed with the latest design, much more easier to install and remove    the cleaning pad;
14)Linatex rubber from USA ,PU: grease; rubber: hard-wearing.
15) Adopting advanced world famous brand components in pneumatic parts ,electric parts and operation parts. 
Motor



brush motor
W
400x2
suction motor
W
310
traction motor
W
300
Main performance



working width
mm
660
squeegee width
mm
750
working efficiency
forward speed
max. gradeablity
noise level
battery
charging time
continuous working time
tank size
sqm/h
km/h
%
dB(A)
DC
h
h
L
2600
0~6
10
68
4*DC6V 200Ah
8~10
4~5.5
70/75
Packing



measurement(L*W*H)
mm
1500x750x1089
weight(machine)
kg
110
accesories
pcs
pad driver*2
brush pad*2

battery*4
charger*1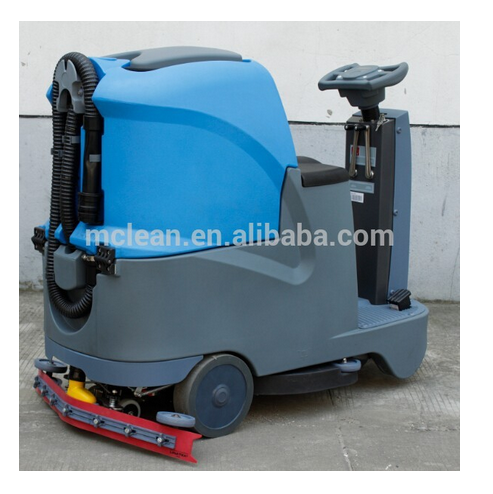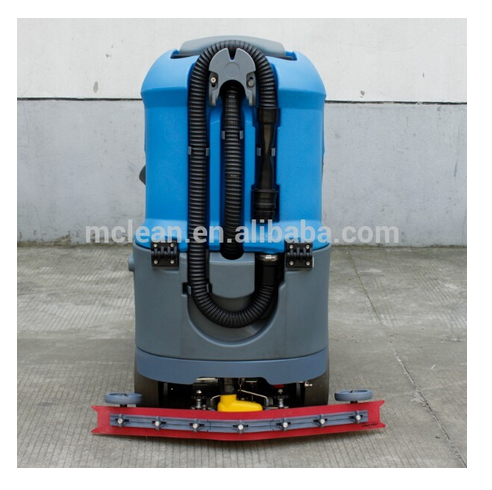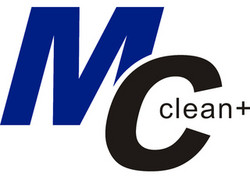 Suzhou Magnificent Cleaning Equipment Co.,Ltd.
Country/Region:
Established:2012
Main Products:Floor Scrubber,Single Disc Floor Scrubber,Wet And Dry Vacuum Cleaner,household small appliance,Spare Parts For Floor Scrubber