Chemical proportioning & dispensing
Tag :
marketing, Cleaning, technology
Hydro Systems, independent manufacturer of chemical proportioning and dispensing systems, will be launching two innovations at the Cleaning Show.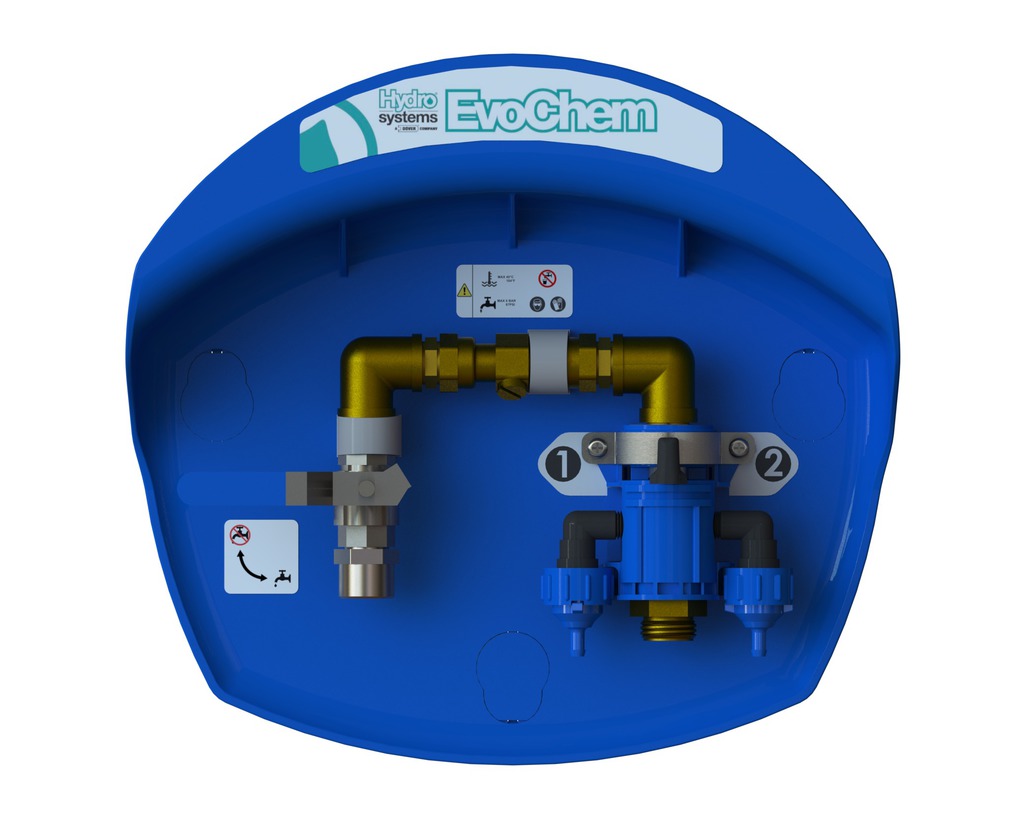 Global director of marketing Alistair Blair-Davies said: "Hydro Systems is the industry leader when it comes to venturi systems. Our innovations in this area are unparalleled. We are committed to offering solutions designed to make life easier for our customers and positively impact their operations. At the Cleaning Show this year we will be launching two new products that do just that – EvoDose and EvoClean – both which feature our patented AccuPro pressure regulation technology."
EvoDose is a slim-profile dispensing unit that delivers dilution accuracy regardless of fluctuations in water pressure. Suitable for the cleaning and sanitisation of all locations, including kitchens, hotels, hospitals and care homes, it features a remote activation gun for user-friendly bucket filling and a quad diverter valve, ensuring chemicals aren't mixed. 
EvoClean is a low maintenance and compact venturi-based water-powered laundry unit. Unlike competitor offerings, it has no moving parts, therefore doesn't require tube replacement or routine maintenance. Its venturi technology is said to ensure the right amount of chemicals are mixed every time, regardless of fluctuations in water pressure.