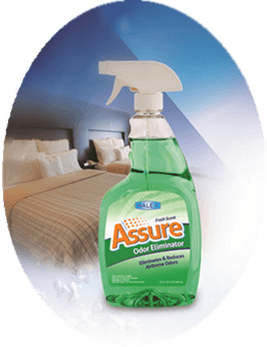 | | |
| --- | --- |
| Product Name: | Exodor Assure Odor Eliminator |
| Category: | Deodorant |
Product Detail:
Exodor Assure Odor Neutralizer Spray eliminates and reduces airborne odors by neutralizing malodor molecules into non-odor compounds when the diluted product is sprayed into the air as a mist. Available in Ready to Use or Super Concentrated formulas.

As the result of years of research into the elimination of airborne odors, the natural and organic formula contains extracts from a variety of plants including spearmint, orange, lemongrass, sandalwood, ylangylang, etc. Safe to use and non-toxic.
• Contains natural essential oils
• Does not clog nozzles
• Non-toxic
• Environmentally friendly
Eliminating the airborne odor
Exodor Assure Odor Neutralizer Spray
Exodor Assure Odor Eliminator:Spray Assure into the air and eliminate odor molecules
Application Area:
 All restrooms in public area:
Transportation Center: Airports, Bus Stations, Train Stations, etc.
Entertainment Places: Shopping Malls, Restaurants, Bars, Cinemas, etc.
Hospitals, Schools and office buildings, etc.
Exhibition Halls, Libraries, etc.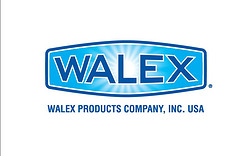 Walex Products Company, Inc.
Country/Region:
Established:
Main Products:Cleaning and Odor Control Products