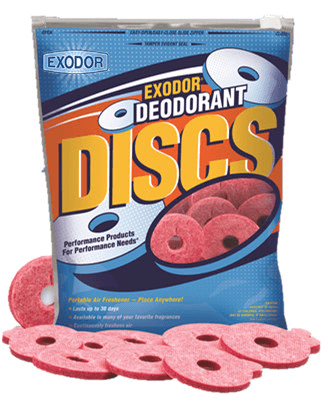 | | |
| --- | --- |
| Product Name: | Exodor Deodorant Discs |
| Category: | Deodorant |
Product Detail:
Exodor Deodorant Discs are powered by essential oils that react with odor molecules to form odorless compounds, rather than simply masking smells with fragrance.
• Available in two sizes: Classic (big) and  MAGNUM (bigger)
• Designed to last longer
• The MAGNUM lasts several weeks!
• Place disc inside a disc holder or on a self-adhering  hook. Conceal it in an inconspicuous place such as  behind the toilet,    on the back    side of a vent pipe, or  by the trash receptacle
Long Lasting Odor Control:
Women Restroom: Exodor Deodorant Discs
Deodorizer Application:
Exodor Deodorant Discs: Place the discinside the disc holder and stick it behind the flushing tank or the wall at the sink.
Application Area:
 All restrooms in public area:
Transportation Center: Airports, Bus Stations, Train Stations, etc.
Entertainment Places: Shopping Malls, Restaurants, Bars, Cinemas, etc.
Hospitals, Schools and office buildings, etc.
Exhibition Halls, Libraries, etc.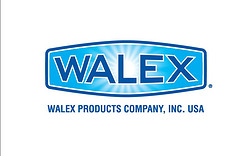 Walex Products Company, Inc.
Country/Region:
Established:
Main Products:Cleaning and Odor Control Products